Ygrene vs. Credit Based Financing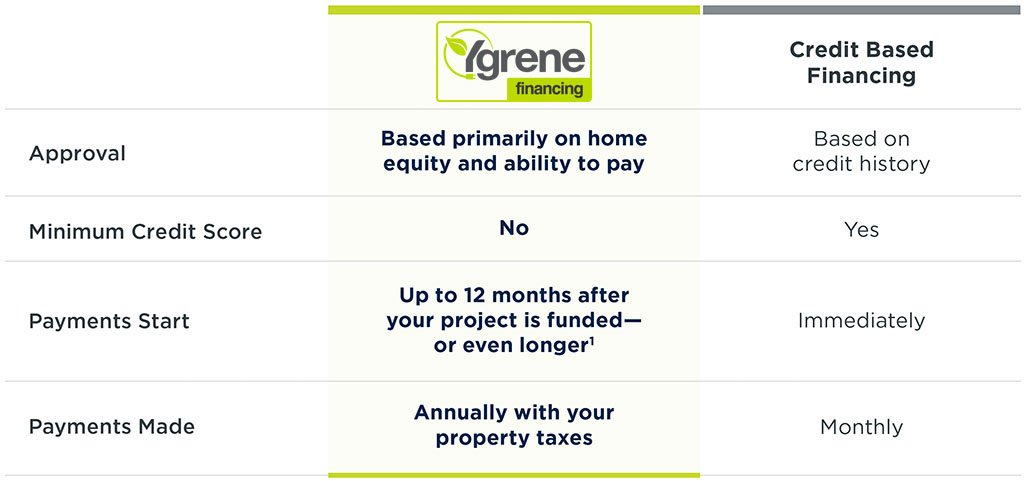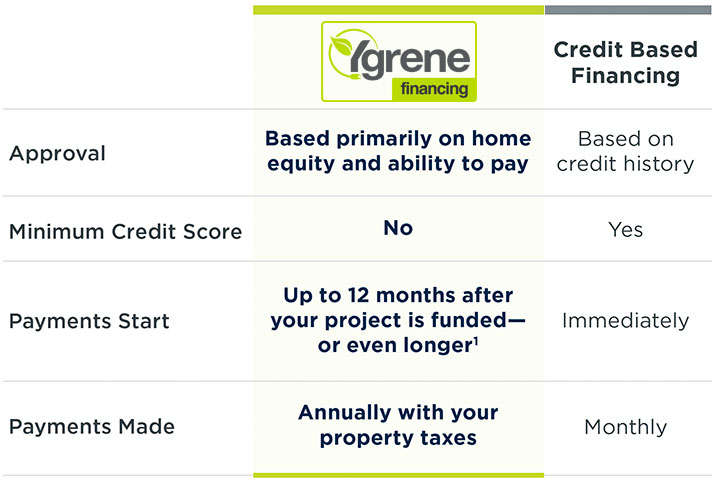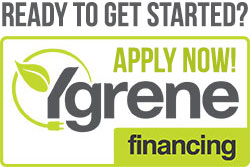 1
While PACE programs are enabled by state legislation and must be approved by your local government, Ygrene is not a government program.
2
Subject to underwriting guidelines and approval; timing of first payment depends on date of funding, interest accrues after funding.
3
Terms of 10, 15 and 20 years are valid in all Ygrene service areas; 25 and 30 year terms are available depending on service area as well as type and estimated useful life of the improvement.
4
While Ygrene does not consider your credit score, we will pull your credit during underwriting in order to determine your eligibility.
5
In California Program Administrator License #60DBO-91942