Eco Construction & Energy Latest News
Rooftop Solar Increases a Home's Selling Price Across Multiple Markets
By Robert Fares
On Monday, the U.S. Department of Energy's Lawrence Berkeley National Laboratory released a report showing that homes with solar panels typically sell for $15,000 greater than those without solar panels installed. The study analyzed data collected from over 22,000 homes between 2002 and 2013 to measure the effect that solar panels have on a home's market selling price. The report's findings come as a boon not only to homeowners with solar panels, but also to the real estate industry, which has struggled to place a price on rooftop solar in the past.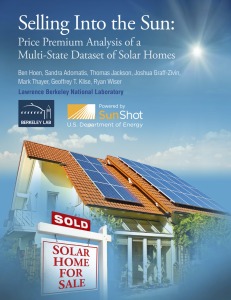 Berkeley Lab Illuminates Price Premiums for U.S. Solar Home Sales
By Allan Chen
A multi-institutional research team of scientists led by the U.S. Department of Energy's Lawrence Berkley Laboratory (Berkeley Lab), in partnership with Sandia National Laboratories, universities, and appraisers found that home buyers consistently have been willing to pay more for homes with host-owned solar photovoltaic (PV) energy systems —averaging about $4 per watt of PV installed—across various states, housing and PV markets, and home types. This equates to a premium of about $15,000 for a typical PV system. The team analyzed almost 22,000 sales of homes, almost 4,000 of which contained PV systems in eight states from 1999 to 2013—producing the most authoritative estimates to date of price premiums for U.S. homes with PV systems.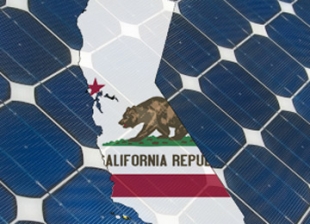 California Reaches Compromise on Utility Residential Rate Reform
By Jeff St. John
California regulators have passed a major utility residential rate reform plan, one that doesn't give solar and energy efficiency advocates everything they wanted, but does sock it to energy hogs in a way previous proposals did not.
The new plan also keeps the pressure on the state's big three investor-owned utilities to create time-of-use (TOU) rates to charge more when electricity demand is at its peak. That could provide new incentives for technologies that can manage hour-by-hour energy consumption.
Why Eco Construction & Energy
We run a courteous and professional service. Our experts take the requirements of our customers seriously.
At Eco Construction & Energy, we aim to provide our customers San Diego service that suits their requirements the best. All our products come with extended warranties to ensure they last a lifetime. Contact us for a free consultation.