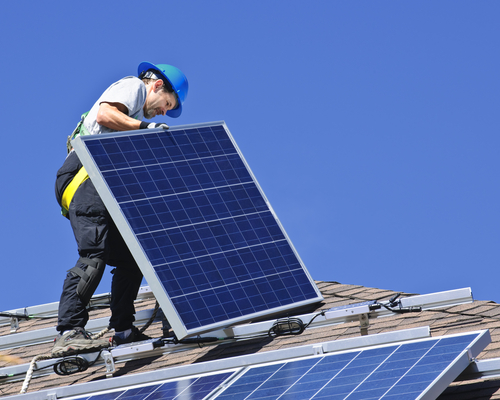 Smart Commercial Lighting San Diego
Our quality LED lighting solutions are available for a wide range of commercial applications and have been developed to help you achieve your sustainability goals by reducing energy usage, and the need for maintenance. Rising electricity costs highlight the need for energy efficient and cost-effective lighting for your business.
Eco Construction & Energy our LED lights, not only will you be able to highlight cabinets, shelves and work spaces efficiently, but also reduce energy usage, giving you up to 80% energy savings. We can also optimize LED technology for your business by integrating our state-of-the-art lighting fixtures with wireless technology and digital controls to boost performance.
---
LED Lighting Installation San Diego
At Eco Construction & Energy, we possess a comprehensive range of equipment and years of expertise to carry out LED installations. We understand that any disruptions in lighting will have a direct impact on your operations. As a full service lighting specialist, your LED upgrade is completed by a team of professional electricians, ensuring quality installation.
We assess your working spaces and create a detailed report highlighting the changes that need to be made to your existing lighting system. Then, our professional electricians get to work and replace your old and inefficient downlights, bulbs and lamps with advanced and highly efficient LED fixtures, while filling any insulation gaps in the process.