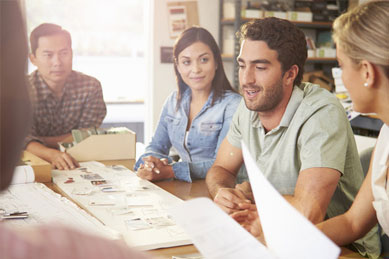 Increase Your Income, Not Your Effort
Becoming a Professional Affiliate Partner is a great opportunity for you and your customers
You've worked hard to build a successful business and now you deserve a partner that can help you increase your earning potential with minimal effort. We want to be that partner. Eco Construction & Energy is looking for affiliate partners to join our Professional Affiliate Program. Together we can help you offer new products that can generate added income for your business.
The residential solar market is one of the fastest growing industries in the world. That certainly holds true here in the U.S. In fact, by 2016 the U.S. residential solar market is forecast to grow by over 400%. A "perfect storm" of endlessly rising electricity prices for consumers, rapidly falling solar hardware pricing, excellent federal tax incentives and 3rd party consumer financing programs have come together to fuel this unprecedented growth. If you are a homeowner who qualifies for solar today, it's just about impossible to say "No" given all the benefits and savings. The vast majority of consumers who are going solar today – over 70% — are doing so through companies like Eco Construction & Energy and our SolarSelect Leasing Program. And that's why the timing to become a Eco Construction & Energy Professional Affiliate Partner is perfect.
Becoming a member of our Professional Affiliate Program is a great way for you to increase your value to your current customers and network, while cashing in on the booming solar industry. Everyone wants to save money and you' re already a trusted adviser to your network. Now you can guide them as they consider their options when it comes to saving them money on their utility bill. The program is easy to get started and we provide you all of the tools you need to be successful.